The Park Pulse is a monthly newsletter distributed to the 157-C schools.  The newsletter features upcoming events, programs and announcements  from the Park District.
Click here to view the October 2023 Edition of Park Pulse
Click here to view the September 2023 Edition of Park Pulse
Click here to view the May/Summer 2023 Edition of Park Pulse
---
Park Perks – Fall 2023
Park District News
Senator Hastings Secures Over $1.5 Million for Park Replacement
Partnerships are key to a successful operation. The Frankfort Park District would like to celebrate our partnership and friendship with Senator Michael Hastings who serves the 19th District.
Senator Hastings is committed to making sure that Southland receives funding for projects that enhance the quality of life for its residents. The funding Senator Hastings has allocated to the Frankfort Park District has helped with additional funds outside of our levy to fill the gaps in the district's budget allowing us to update recreation facilities for our residents. In the past two years, Senator Hastings has secured $750,000 for the splash pad and Lincoln Meadows Park improvements and $175,000 in OSLAD funding for Windy Hill.
The Frankfort Park District has a long list of deferred capital projects. One of the projects that is looming is the replacement of Fort Frankfort playground at Commissioners Park. The playground was constructed in 1997 and is due for replacement in the near future.  The "Fort" is special, Frankfort residents via Operation Playground Foundation, raised funds to finance the project and physically assisted to build the structure. To continue the legacy of the "Fort" it will take over a million dollars to replace. Given the limited budget of the Park District, the replacement of the "Fort" even with assistance from Operation Playground Foundation and submitting for a matching grant from the State of Illinois the likelihood seemed grim.
We are happy to announce funding has been provided! Senator Michael Hastings has secured over $1.5 million in funding through the Rebuild Illinois Project Fund to replace the Fort Frankfort playground!!! This level of funding will allow for an inclusive design that removes the physical barriers allowing all abilities to play together. In the coming months, staff will be reaching out to the community to get feedback on designs concepts.  This is an exciting opportunity for the residents of Frankfort. A special thank you to Senator Hastings for including Frankfort residents and the Park District in his planning. 
---
Windy Hill OSLAD Project Update
The Park District has finalized the design and received approval from the OSLAD grant staff for the Windy Hill Park Improvements. This park project was awarded an OSLAD grant from the State of Illinois that matches the districts contribution for a total project of $350,000.  The project was bid this summer and construction is anticipated to start in the spring of 2024. The funding provided by the OSLAD grant allowed for expanded park improvements which have a nature-based design. The improvements include a playground, fitness area, solar powered charging stations and foot paths.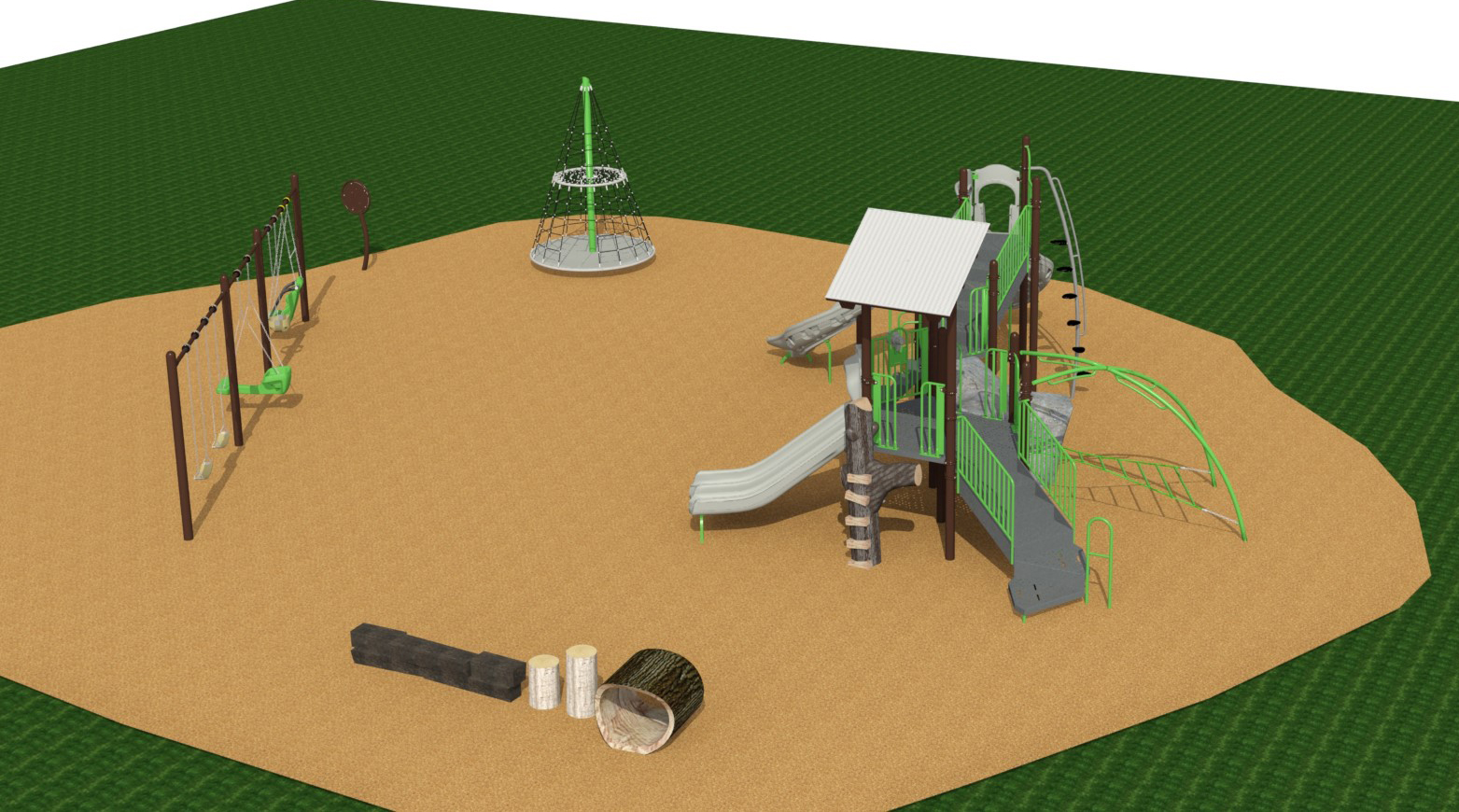 ---
Lincoln Meadows Ribbon Cutting
The installation of the Lincoln Meadows Ninja/Challenge course was completed in June. The Park District held a ribbon cutting on July 25th. The $400,000 project was funded with DCEO funds from the State that were secured by Senator Hastings. The event included an opportunity for attendees to test the course which has a solar powered timing mechanism.
---
Founders Center Gym Remains Offline
Earlier this year, the Park District found structural deficiencies in the Founders Center Gym. The gym is currently stabilized but is not available for programs or rentals which is impacting the operation of the district programing. The Founders Center was constructed in 1938, and the gym was added in 1957.
For the last couple of years, the District has been advocating for a tax rate increase which is desperately needed to preserve the residents' assets. Just like your home, it is necessary to maintain, update and repair buildings and infrastructure. When that is postponed the amount of money needed increases.
The Founders Center has a number of areas that need attention immediately including replacement of multiple roofs, aging plumbing, failed air conditioning and structural issues. The Park District is awaiting a decision if the structural issues will be covered by insurance that would repair the structure deficiency. If the claim is denied, some hard decisions will need to be made. Given the number of costly projects that are needed, the Park District will be seeking input from residents on consideration to construct a new facility to replace the Founders Center.
Funds to construct a new facility or improve the existing facility would require a bond referendum supported by voters. The Frankfort Park District tax rate has been stale since the early 90's and holds as one of the lowest tax rates of park district in the south suburbs. These two constraints limit the Park District's ability to improve and construct new recreation facilities.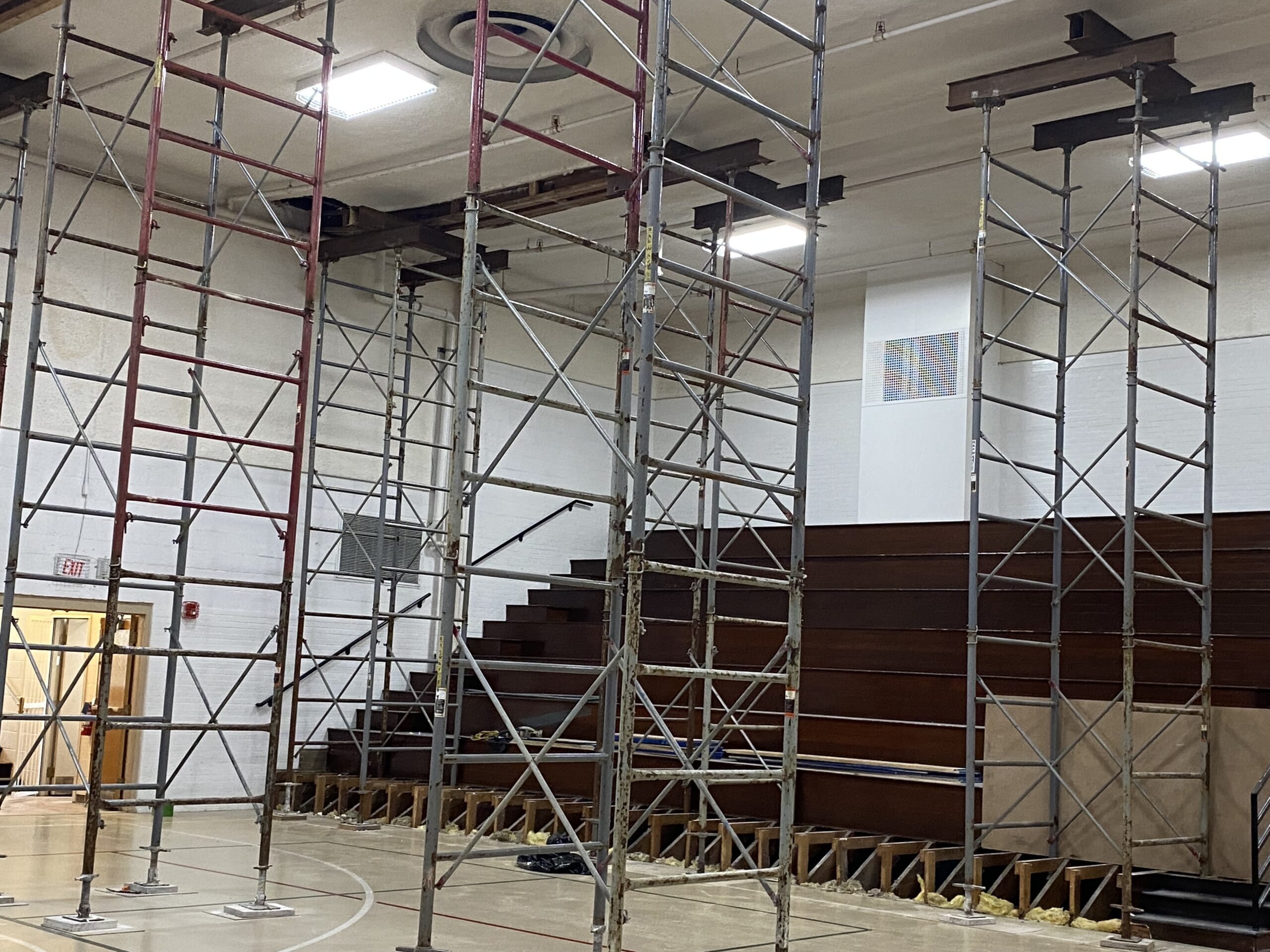 Photo: Scaffolding stabilizing the Founders Center Gym
Photo: Roofs that required replacement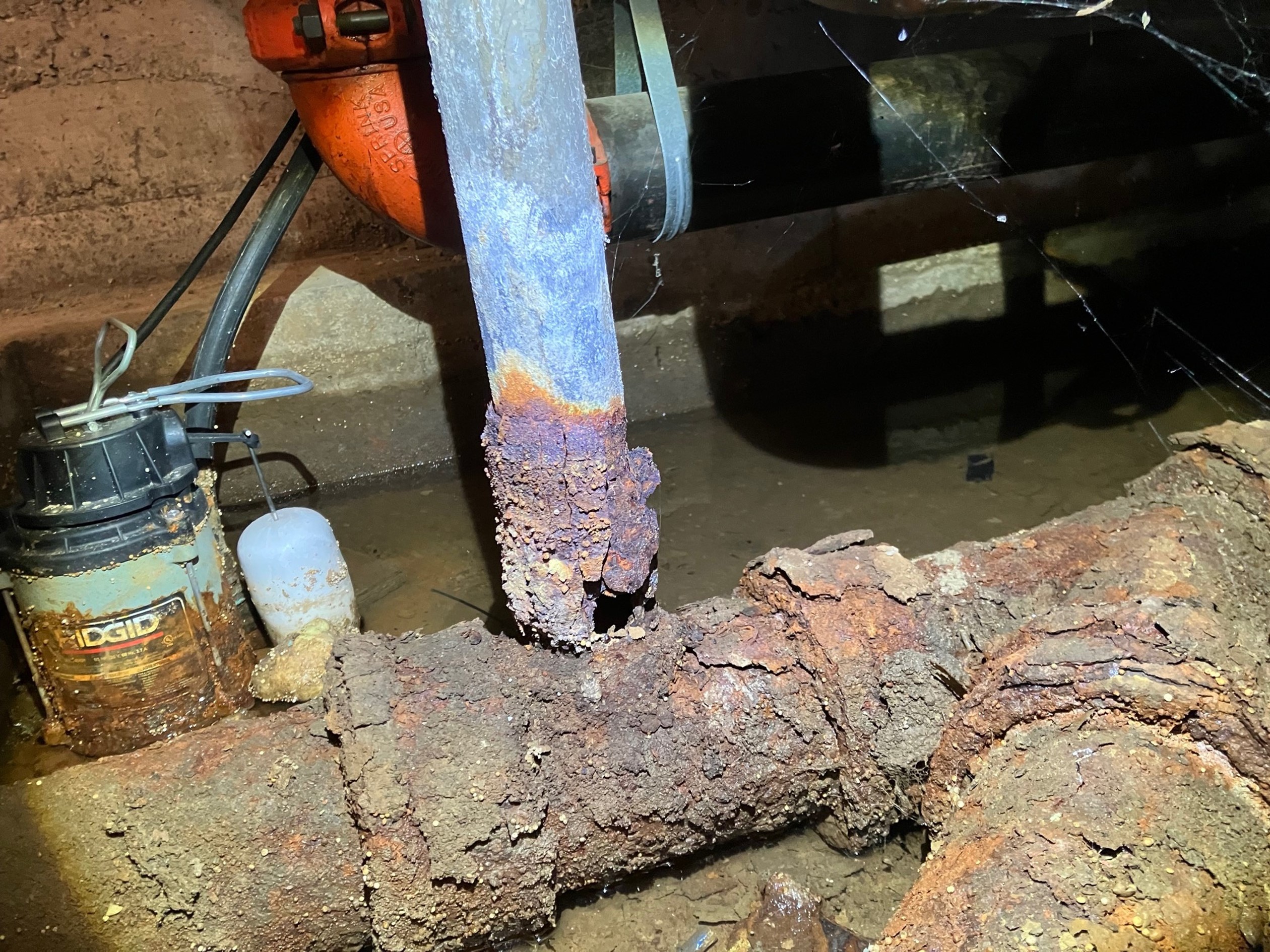 Photo: Corroded galvanized and cast-iron plumbing
---
Spotlight on Instructor – New Dance Teacher – Jill Rector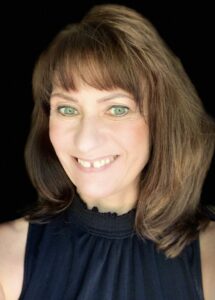 The Frankfort Park District would like to introduce and welcome Ms. Jill Rector, our new Dance Instructor. Jill will join Ms. Kristen Bruns as our instructor this Fall 2023 for the Frankfort On Pointe Dance Program. She will be teaching Ballet/Tap/Jazz (5-6 years), Ballet 2, Jazz 2 & Tap 2 (10-12 years), Tap 3 (13-18 years), and Dance Troupe.
Ms. Jill began dancing at age 3 and has studied all forms of dance. She has a Bachelor of Arts degree from Columbia College with an emphasis in both teaching and performance/choreography. She is also a certified personal trainer and choreographer for a local children's theater group, and most recently choreographed Lincoln-Way West's spring musical.
"When my youngest brother was enrolled in a class at the park district, I used to sit and watch the class. One day the instructor said she needed help and asked if I wanted to be her assistant. I enjoyed it so much and went on to assist her for a few years until I was old enough to teach my own classes. And because of that, I knew I wanted to become a teacher. I had been in dance since I was three, so it became obvious that I would become a dance teacher and could not imagine doing anything else." Said Jill.
Jill has been teaching dance in the south suburbs for over 30 years. As a dance teacher, she aims to share her passion for dance with all her students. She feels that it is important for her students to feel confident and inspired while growing in a comforting and encouraging environment. "Dance is the only art of which we ourselves are the stuff of which it is made." (Quote by Ted Shawn)
Jill has lived in New Lenox with husband Jim for over 30 years and has two children Jade and Nate.
---
Ignite Shooting Stars Competition
Ignite Cheerleaders brought home the win! The Frankfort Ravens brought three outstanding teams to a cheer competition in April. Our mini level (4-6 year olds) hit it out of the park with a first-place finish for the second competition in a row. Our youth level (7-9 year olds) crushed it also bringing home a first-place finish as well as two-time grand champions. Our juniors' level (10-14 year olds) hit everything in their routine and scored a second place finish! We're super proud of all the athletes and can't wait to be back for another competition session in the fall.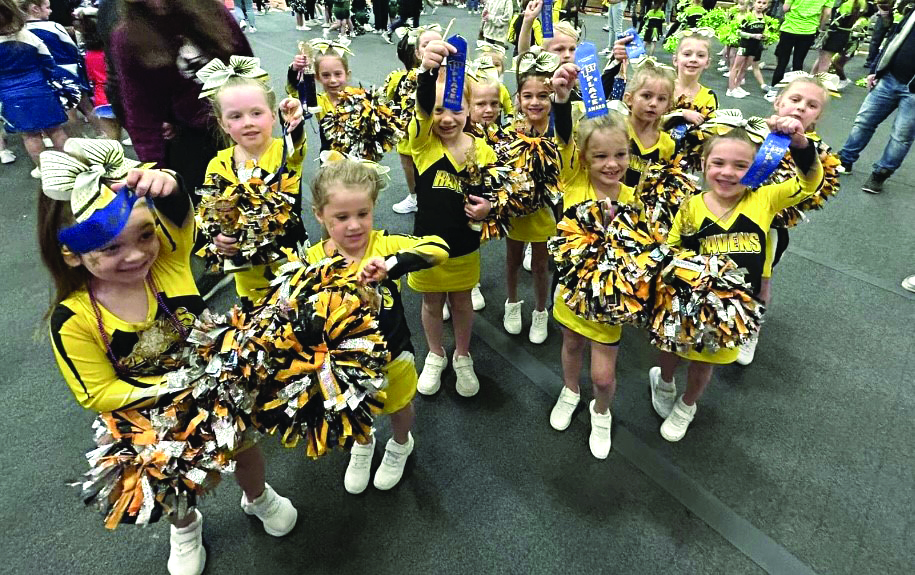 Photo: Ignite Cheerleaders mini level (4 – 6 years) receiving their first place ribbons.
---
Sponsorship Opportunities
The Frankfort Park District is looking to build partnerships with local businesses, foundations or individuals interested in supporting the District's events and programs through sponsorship opportunities. Becoming a sponsor is an excellent way to show your support for the community while increasing your visibility throughout the Frankfort area. Please contact Julie Sullivan, Fundraising & Community Outreach Coordinator, at jsullivan@frankfortparks.org or call 815.469.9400 for more information.
Volunteer Opportunities
Do you need Community Service hours for school? Or do you just enjoy helping others? The Frankfort Park District is always looking for volunteers to help with various Special Events and other programs. Interested in volunteering?
Contact Cali DeBella our Recreation Supervisor at 815.469.9400 or email her at cdebella@frankfortparks.org.
Interested in Volunteering?
Contact Cali DeBella our Recreation Supervisor at 815.469.9400 or email her at cdebella@frankfortparks.org.
Thank you from the Frankfort Park District
The Frankfort Park District would like to take a moment to thank all of you who have volunteered at our events throughout the year. A lot of time and work goes into putting on a successful event, and we could not have done it without our volunteers! We appreciate your continued support!
2023 Volunteer Opportunities:
Click on the Event name to Sign-up Online for Volunteer Opportunities:
Family Campfire – Friday, September 15 / 6:00-8:30 pm / Commissioners Park
Fall Fest Parking – September 2-4 / time varies
Harvest Moon Ball – Friday, September 22 / 5:15-8:30 pm / Founders Community Center
Thriller at Main Park – Friday, October 13 / 4:00-8:30 pm / Main Park
Howl-A-Woof – Saturday, October 14 / 9:15-11:15 am / Bark Park at Commissioners Park
Holiday Craft Show Set-up – Friday, November 10 / 4:00-7:00 pm / Founders Community Center
Holiday Craft Show Set-up – Saturday, November 11 / 7:00-9:00 am / Founders Community Center
Holiday Craft Show Clean-up – Saturday, November 11 / 2:00-4:00 pm / Founders Community Center
Candy Bar Bingo – Monday, November 20 / 10:45 am-12:15 pm / Founders Community Center
Santa Workshop – Saturday, December 9 / 11:00 am-1:30 pm / Founders Community Center
New Year's Countdown – Sunday, December 31 / 10:30 am–1:00 pm / Founders Community Center
After-Hours Drop Box
For your convenience, the Frankfort Park District has an after-hours drop box located outside of the main entrance of the Founders Community Center, 140 Oak Street. Registrations placed in the drop box will be processed the following business day.
Hold your next party at the Frankfort Park District!
If you are looking for an affordable site to hold your party or event, the Founders Community Center is available for rental. Parties, weddings, showers or meetings can be held in our classrooms, gymnasium or the Founders Room. For more information, including rental rates and availability, please call the park district office at 815-469-9400.
Customer Service Statement
The Frankfort Park District is committed to providing responsive, friendly, courteous and excellent service to our customers.