Congratulations to the 7th Grade Warriors for Winning the 7th Grade Division of the Warriors Shootout on November 19, 2017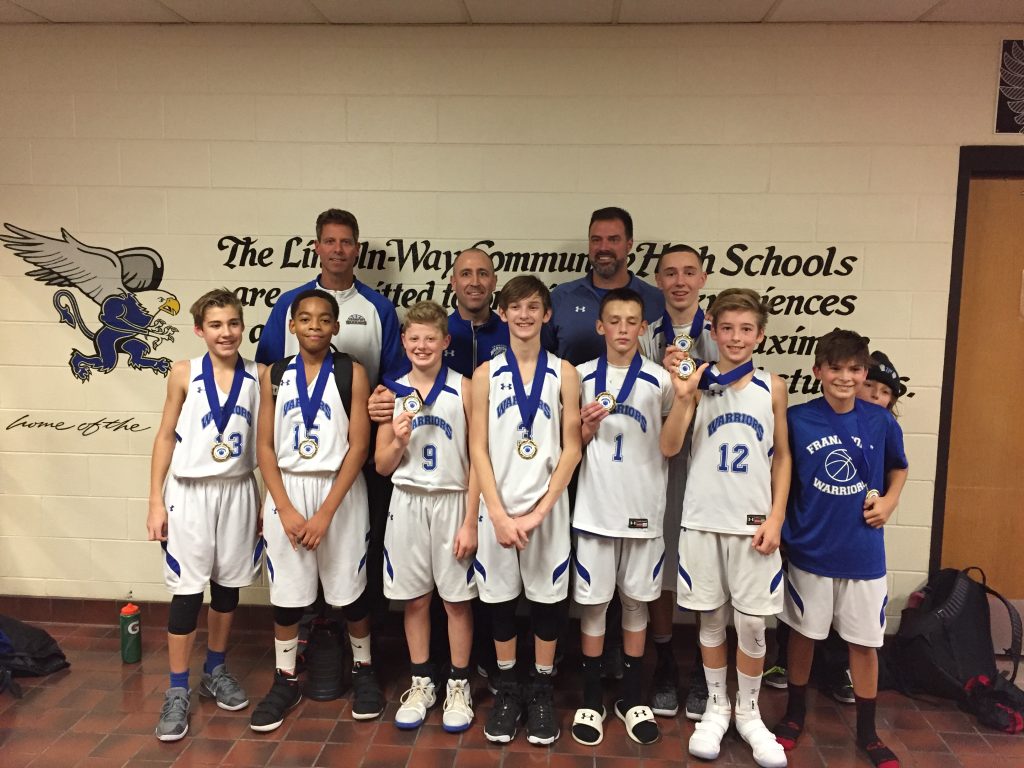 Winners by Division:
4th Grade Southside Shooters
5th Grade Jr Knights
6th Grade LW Xplosion
7th Grade Frankfort Warriors
The Frankfort Warriors started in 2003 in cooperation with the Frankfort Park District. We are a five-level travel basketball program for boys, grades 4 – 8. The emphases of our program are skill development and improvement gained thru multiple weekly practices and games.
The Warriors not only provide quality coaching and competition; but also help develop a core foundation of ethics (teamwork, commitment, responsibility, respect and sportsmanship) into our players that they can use now and take with them into adulthood.