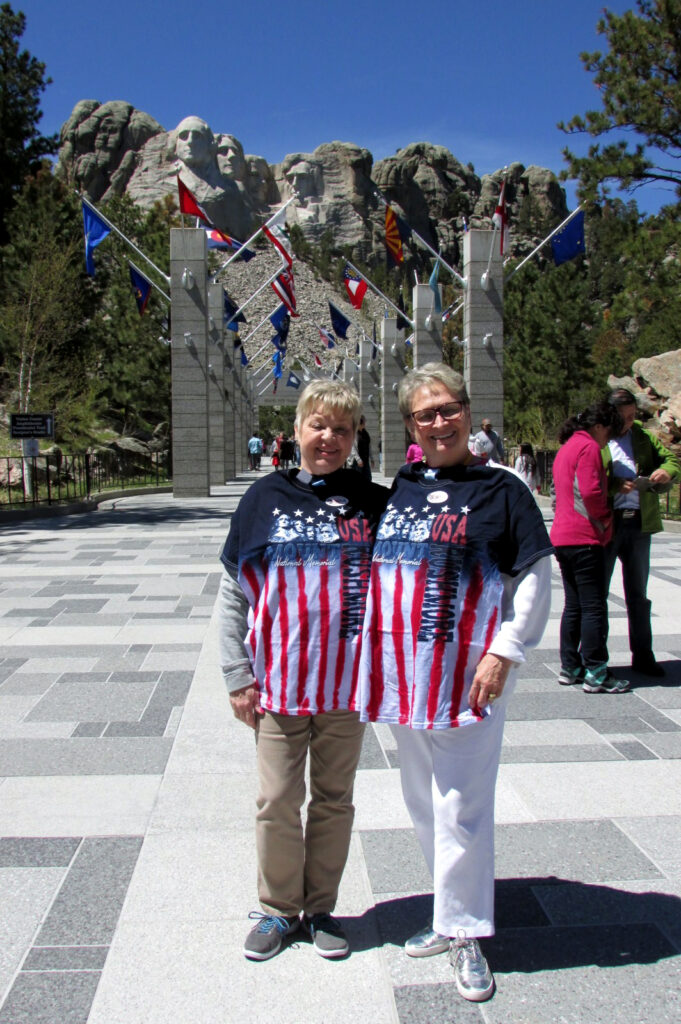 ---
CHICAGO HAUNTINGS GHOST TOUR & DINNER
Chicago, IL
Join us for an evening of history and mystery as we tour haunted sights in Chicago. We will begin our evening with a buffet style dinner at Fireside restaurant – a haunted roadhouse across from infamous Rosehill Cemetery. Our tour guide will entertain us with ghost stories while we dine. Following dinner, we will board the bus visit several haunted sights around the city.  Learn about Chicago's dark history on this exciting tour.
Registration Deadline:  September 15
Day/Date:   Friday, October 8
Depart:        5:15 pm Founders Community Center
Return:        10:45 pm (Approx.)
Fee:                $89 (Fee includes transportation, tour, dinner and gratuity)
Max:               20
HOLIDAY SHOPPING
Aurora, IL
Shop til you drop and save some money while doing it! We will be taking a trip to the Chicago Premium Outlet Mall in Aurora. From Vera Bradley to Kirkland's, this mall has it all! This is an outdoor mall, so make sure you dress accordingly and bring your walking shoes! Lunch will be on your own at one of the full-service restaurants or eat along the way at one of the many snacks and food shops.
Registration Deadline:  November 1
Day/Date:    Tuesday, November 16
Depart:         9:00 am Founders Community Center
Return:         3:45 pm (Approx.)
Fee:                $24 (Fee includes transportation only)
Max:               12
CHRISTKINDLMARKET
Chicago, IL
The Christkindlmarket is the largest traditional Christmas market outside of Europe. More than 65% of the vendors travel from Germany to Chicago each year to share their fine wares and holiday traditions. With free admission, the Christkindlmarket Chicago makes for a grand day trip to Chicago and brings all ages together for a perfect park district outing. Come and shop, browse, eat and be merry as we spend the day in Chicago. Enjoy the comfort of not worrying about driving or parking as we travel in a Motor Coach. For those who do not wish to spend the entire day at the Christkindlmarket, it is an easy walk to see Macy's and other stores on State Street and/or walk to Millennium Park to see the holiday decorations there just be back to our departure spot by 3:00 p.m.
Registration Deadline:  November 5
Day/Date:   Thursday, December 2
Depart:        10:15 am Founders Community Center
Return:        5:45 pm (Approx.)
Fee:                $39 (Fee includes transportation only)
Max:               12
LIGHTSCAPE AT CHICAGO BOTANIC GARDENS
Glencoe, IL
Get ready for some holiday joy! Join us at the Chicago Botanic Gardens for the popular Lightscape event. This year brings a new path and exciting new delights! There are new inventive installations and all your favorites too. Hum along to the melodic tunes of the singing trees. Surround yourself in the twinkling glow of the Cathedral of Light, and find new features that shine with all the colors imaginable. You will enjoy the light shows waking at your own pace along the 1.25 mile path.  This holiday season, set a merry mood with friends and family. This event is rain or shine, so please dress for the weather.
Registration Deadline:  November 16
Day/Date:   Thursday, December 16
Depart:        3:30 pm Founders Community Center
Return:        8:45 pm (Approx.)
Fee:                $69 (Fee includes transportation & admission)
Max:               12
MOUNT RUSHMORE & THE BLACK HILLS OF SOUTH DAKOTA
This is the trip you have been waiting for! Board your spacious motor coach for 6 nights of lodging including four consecutive nights in South Dakota, 10 meals: 6 breakfast and 4 dinners. You will visit Mount Rushmore National Memorial, tour the Wildlife Loop Road at Custer State Park, Receive a guided tour of Deadwood, plus Gaming at Deadwood Casino. You will also visit the unique Journey Museum, Amazing Crazy Horse Memorial and don't forget the spectacular Badlands National Park and much more. Trip insurance prices vary depending on occupancy – contact the Park District for pricing.  Please write a separate check payable to "Travel Insured International, Inc." or pay it online at www.travelconfident.com Limited space available; don't wait to register!
Registration Deadline/Final Payment: March 8
Day/Date:   Sunday, May 15 – 21
Depart:        8:00 am from the Founders Community Center
Return:        In the evening on May 22 (TBA)
Fee:               $719/person – double occupancy
$925/person – single occupancy
$699/person – triple occupancy
* $75 due upon signing
Max:              20
CLICK HERE to download a flyer, insurance information & a Diamond Tours COVID waiver.
---
IMPORTANT TRIP INFORMATION
Cooperative Programming
To ensure the success of our bus trips, we work in cooperation with the New Lenox & Manhattan Park Districts. The number of spots listed, is the maximum number of registrations the Frankfort Park District can take. If a bus trip is full, we will call the other agencies to see if spots are available or you may be added to a waitlist.
Pick-up/Drop-off times
Pick-up/drop off location is at the Founders Community Center unless otherwise noted.  Departure times are set and abided by.  If changes occur, participants will be notified by phone.  Please arrive 15 minutes prior to the scheduled departure time.  Return times may vary depending on traffic or weather conditions; we make every attempt to return by the designated time.
Cancellations/Refunds
Refunds are given under the following circumstances:
The trip is cancelled by the Frankfort Park District.  If we have not met our registration minimum by the deadline date, the trip will be cancelled and a full refund will be issued.
There is a waitlist and we are able to fill your spot.  Please see refund policy.
The person asking for the refund finds a replacement for the trip.
---
---
Please call the Park District office at 815-469-9400 for more information!