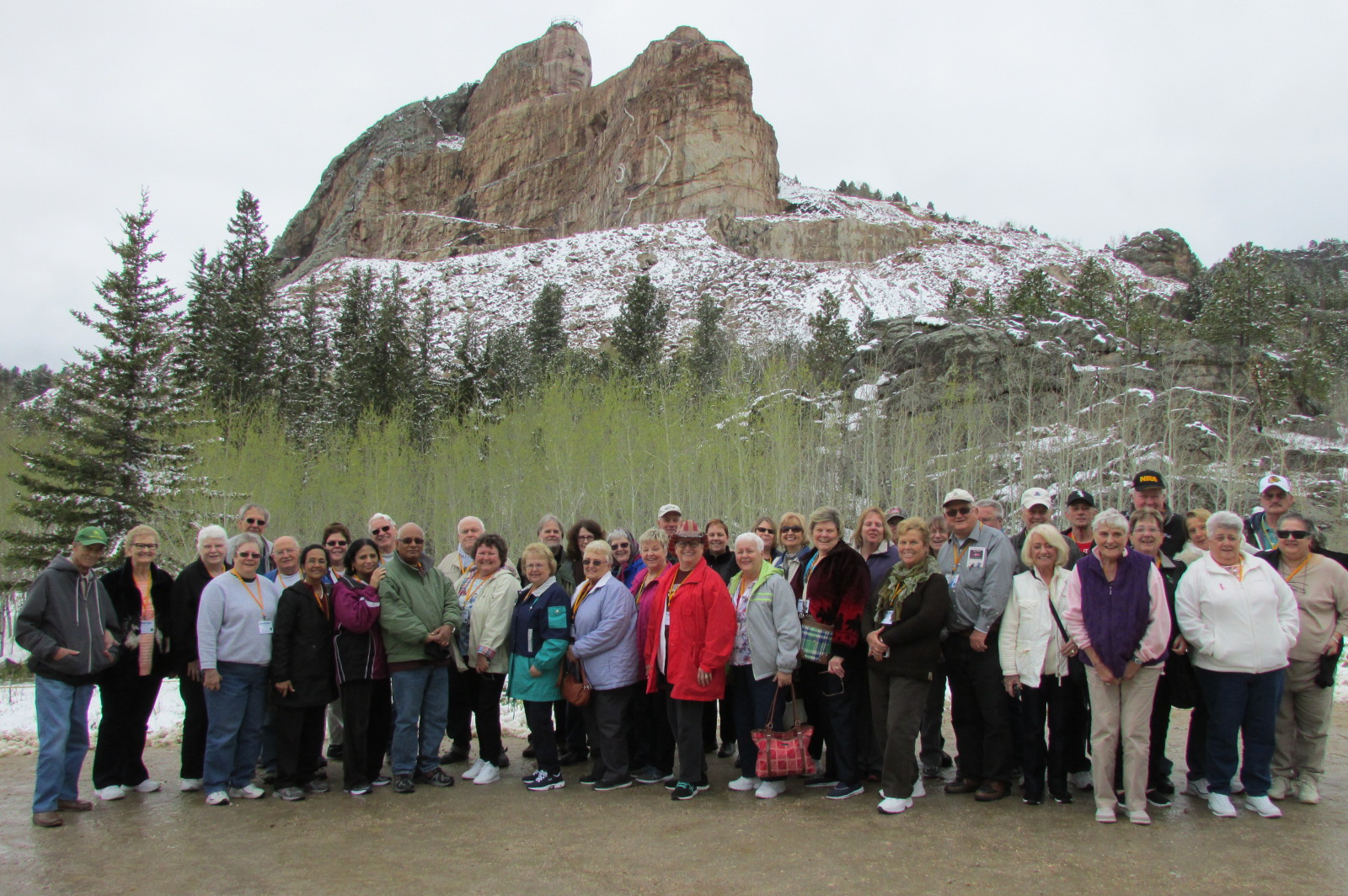 ---
Eataly & Starbucks Chicago
Enjoy lunch at Eataly, Chicago's Italian superstore with a variety of restaurants to choose from. Once you are finished with lunch, you will have time to shop around Eataly. Then we will walk to the brand new 5-story Starbucks store only 3 blocks away. Your exploration of our largest Starbucks starts on the first floor. Find handcrafted coffee beverages, freshly baked Princi® pastries, exclusive gifts and our rarest coffees. The second floor is dedicated to an authentic Italian bakery created by Rocco Princi. On the third floor, immerse yourself in the art, science and theater of coffee. The fourth floor is home to our Arriviamo™ Cocktail Bar, featuring innovative coffee and tea-forward cocktails, including exclusive cocktails designed by local Chicago mixologists. Situated atop of the Roastery, the roof deck provides unique views of Michigan Avenue and of the Roastery below. Open seasonally as weather permits.
Registration deadline: February 3
Day/Date:  Wednesday, April 21
Depart:       10:30 am Founders Community Center
Return:       4:45 pm (Approx.)
Fee:               $39 (Fee includes motorcoach transportation only)
Max:              18
---
Mount Rushmore & The Black Hills of South Dakota
This is the trip you been waiting for! Board your spacious motor coach for 6 nights of lodging including four consecutive nights in South Dakota, 10 meals: 6 breakfast and 4 dinners. You will visit Mount Rushmore National Memorial, tour the Wildlife Loop Road at Custer State Park, Receive a guided tour of Deadwood, plus Gaming at Deadwood Casino. You will also visit the unique Journey Museum, Amazing Crazy Horse Memorial and don't forget the spectacular Badlands National Park and much more. Trip insurance prices vary depending on occupancy ($59 triple, $69 double and $69 single per person) Please write a separate check payable to "Travel Insured International, Inc." or pay it online at www.travelconfident.com Limited space available; don't wait to register!
Registration Deadline/Final Payment: March 9, 2021
Day/Date:    Sunday, May 16 – 22
Depart:         8:00 am from the Founders Community Center
Return:        In the evening on May 22 (TBA)
Fee:
$719/person – double occupancy
$925/person – single occupancy
$699/person – triple occupancy
* $75 due upon signing
Max:               20
---
Get Your Kicks on Route 66!
Join us for the ultimate Route 66 experience led by the award winning Route 66 author John Weiss!  We will travel the historic Route 66 from the town of Dwight all the way to Atlanta, IL. Our first stop will include a big breakfast at the Route 66 Family restaurant on the historic road.  This family owned restaurant has lots of Route 66 atmosphere and hospitality. From there we will begin our adventure as we journey along Route 66 visiting sites such as an old police station, Dead Man's curve, the Spraque Super Service, Route 66 Visitors Center, the Bunyon Giant, a visit to the Beer Nuts factory and Outlet Store, and more! We will also visit the historic Funk Sirup Farm to see how it's made and have a taste. Yes, it is spelled Sirup! We will end our day with dinner at the historic Palm Café in Atlanta. Don't forget your camera!
Registration Deadline:  April 21
Day/Date:   Wednesday, May 19
Depart:         7:15 am Founders Community Center
Return:        8:00 pm (Approx.)
Fee:                $110 (Fee includes motor coach transportation, meals, tour and gratuity)
Max:               12
---
IMPORTANT TRIP INFORMATION
Cooperative Programming
To ensure the success of our bus trips, we work in cooperation with the New Lenox & Manhattan Park Districts. The number of spots listed, is the maximum number of registrations the Frankfort Park District can take. If a bus trip is full, we will call the other agencies to see if spots are available or you may be added to a waitlist.
Pick-up/Drop-off times
Pick-up/drop off location is at the Founders Community Center unless otherwise noted.  Departure times are set and abided by.  If changes occur, participants will be notified by phone.  Please arrive 15 minutes prior to the scheduled departure time.  Return times may vary depending on traffic or weather conditions; we make every attempt to return by the designated time.
Cancellations/Refunds
Refunds are given under the following circumstances:
The trip is cancelled by the Frankfort Park District.  If we have not met our registration minimum by the deadline date, the trip will be cancelled and a full refund will be issued.
There is a waitlist and we are able to fill your spot.  Please see refund policy.
The person asking for the refund finds a replacement for the trip.
---
Please call the Park District office at 815-469-9400 for more information!