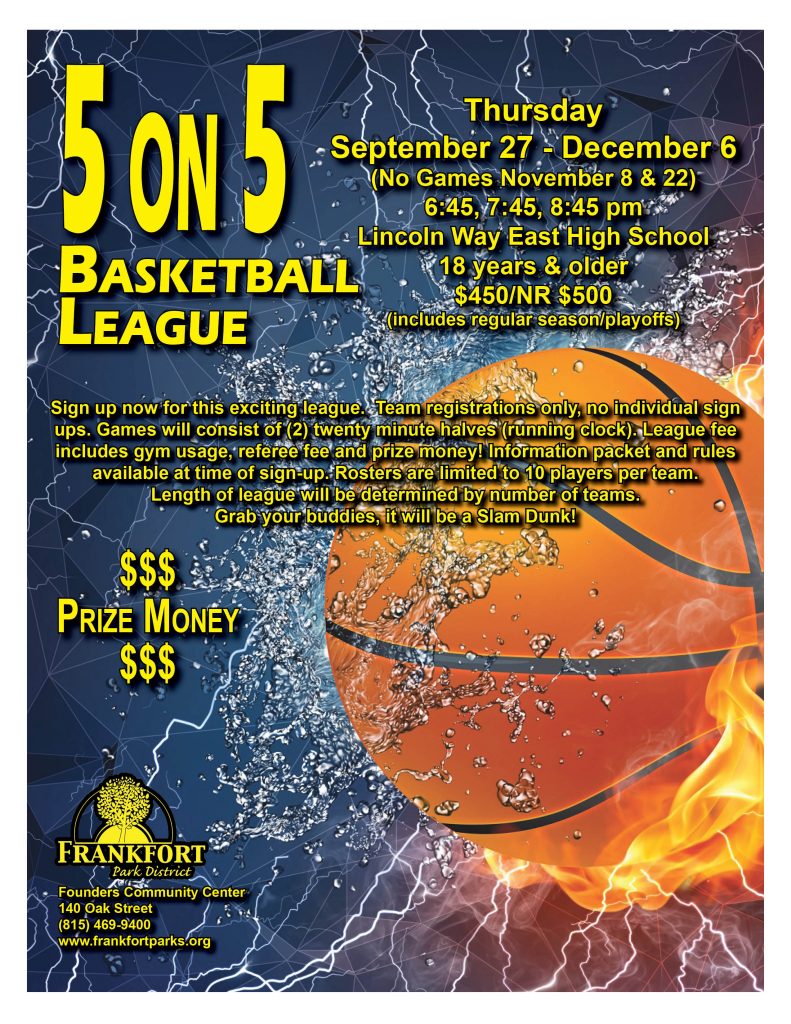 5 ON 5 BASKETBALL LEAGUE
Sign up now for this exciting league.  Team registrations only, no individual sign ups.  Games will consist of (2) twenty minute halves (running clock).  League fee includes gym usage, referee fee and prize money! Information packet and rules available at time of sign-up.  Rosters are limited to 10 players per team. Length of league will be determined by number of teams.  Grab your buddies; it will be a slam dunk!
Location:      Lincoln Way East High School
Day:              Thursday
Dates:           September 27 – December 6 (No Games November 8 & 22)
Time:            6:45, 7:45, 8:45 pm
Age:              18 years & older
Fee:              $450/NR $500 (includes regular season/playoffs)
Min/Max:   4/10
If you have any questions, please  contact (815) 469-9400
Current League Schedule & Standings
Click here to access the Fall 2018 league schedule & standings
League Roster Waiver
Click here to download the League Roster Waiver Form.
All Players are Required to Sign this Form
Rules
Click here for a list of the League Rules.
Thank you to our 2018-2019 Season Sponsor!