Indoor Flag Football League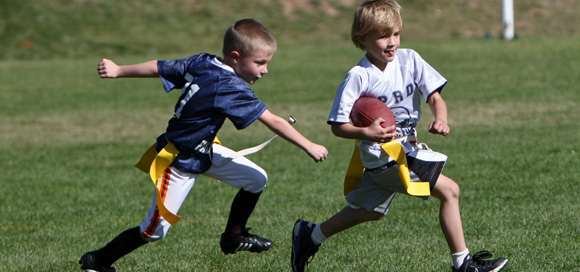 In an effort to provide a safe alternative to the rough and tough game of football, the Frankfort Park District has partnered with ROMA Sports Club to provide boys youth Flag Football League indoors. Volunteer coaches are needed to make this program successful.
*Registration Deadline September 24. A $10 late fee will be charged after the deadline.
*Volunteer coaches meeting will be held at the Founders Community Center on October 1st at 6:00pm.
Location:       ROMA Sports Club
9115 Roma Ct, Frankfort
Day:               Monday Practices & Saturday Games
Date:             October 8 – December 15
Times:           TBD
Grade:           1st-2nd, 3rd-4th and 5th-6th grade
Fee:               $125/NR $130