---
Celebrating Earth Day
Saturday, April 27
12:30 – 2:30 pm
Main Park, 400 W. Nebraska Street
Families
FREE 
Come out to Main Park for an afternoon of Earth Day fun!  There will be kid friendly games, inflatable jump, learning activities for children, crafts, give-a-ways, popcorn, hot dogs and much more!  Again this year, the Park District will offer paper shredding on-site at Main Park.  New this year, the Home Depot of Frankfort will offer recycling of batteries, plastic bags and light bulbs.  Each family will receive a tree sapling to plant and help make a difference this Earth Day.
Sponsored by:

Home Depot will have containers available for people to recycle used batteries, light bulbs, and plastic bags onsite during Celebrating Earth Day.
---
Kids Garage Sale
Saturday, April 27
11:30 am – 2:30 pm
Main Park North Parking Lot – 400 W. Nebraska
5 – 14 years old (sellers)
$10 per space (includes table & advertising)
Again this year, the Kids Garage Sale will be part of our annual Earth Day Celebration. The Garage Sale will be outdoors in the Main Park north parking lot. Kids will be able to make some money and make room for new items in this KIDS ONLY garage sale!  Parents please don't be tempted to set your own stuff out. Children are not to be left unattended; an adult should be with them at all times. 
Registration Deadline: April 18
---
Mother/Son Bowling Night
Friday, May 3
6:00 – 8:00 pm
Thunderbowl, 18700 Old LaGrange Road, Mokena
All
$20/NR $23/person
Hey moms, looking for a fun evening out with your little guy? Join us at Thunderbowl in Mokena for two games of bowling and dinner. This is a great opportunity to have some fun spending time together with a little competition mixed in. Pizza, pop, two games of bowling, shoes, and bowling balls are included in the fee.  NO TICKETS will be sold at the door.
Registration Deadline: April 19
---
Mother/Daughter Spa Day
Saturday, May 11
10:00 am – 12:00 pm
Founders Community Center, 140 Oak Street
All
$12/NR $15/person
Calling all moms, you don't want to miss this opportunity to spend some quality time with your little girl! Indulge yourselves for a morning of pampering and relaxation. Maybe you would like to "update" your look with a new nail polish color and hairdo. Refreshments will be served. Just sit back and relax, while the professionals do the rest. Pre-registration is required. NO registration will be taken at the door.
Registration Deadline: May 3 or until filled
---
Frankfort Community Garage Sale
Saturday, June 1
9:00 am – 3:00 pm
Frankfort Park District Community
All
$10 per home
The Frankfort Park District is sponsoring a community wide garage sale on Saturday, June 1.  Each registered participant's address will be included on a list of all participating homes. This list will be available at the park office, website and Facebook the week of the sale. The park district will advertise the sale in local newspapers, on-line sites and A-frame signs throughout the community. Each participating home will receive a packet including a garage sale sign, balloons, map of Frankfort subdivisions and garage sale selling tips. These packets will be available for pick-up at the Founders Community Center at time of registration.
Registration Deadline: May 24
---
Parties in the Park – Fortnite Dance into Summer!
Monday, June 10
6:00 – 7:30 pm
Kohlhagen Park, Cardinal Lake Drive & 108th Ave.
FREE Family Fun
Join the Frankfort Park District each month this summer at the Parties in the Park.  There will be outdoor games, activities including a DJ Dance Party, Giant Inflatable, and much more fun!
Sponsored by:
---
Movies on the Green – The Little Mermaid (G)
Tuesday, June 11
Dusk, approx. 8:30 pm
Breidert Green, White & Kansas Street
FREE
Grab a blanket or chair and head out to Breidert Green for a free family movie night under the stars.  Movies on the Green will be featuring movies for the entire family to enjoy.  Also, free popcorn will be served.  Please note: No Pets or alcoholic beverages are allowed.
Rain Dates:     One week after the original show date
*Movies on the Green are co-sponsored by the Frankfort Park District, Village of Frankfort and the Frankfort Chamber of Commerce.  Free popcorn will be popped and served by: Knights of Columbus (June)
---
19th Annual Short Run on a Long Day – 5k Run / Walk
Sponsored by: (Town Center Bank Logo)
Wednesday, June 19
7:00 PM * Main Park * Frankfort
Registration Fee:
$20.00 Pre-Registration (by 5 pm 6/17/19)
$30.00 (after 5 pm on 6/17/19)
Chip Timing by: T & H Timing
Click here to download a Short Run on a Long Day – Registration Form.
Register On-Line at www.signmeup.com
Volunteers Wanted:
The Frankfort Park District is in need of volunteers for this year's 5k event.  Volunteers are needed for street closures, pre-race registration and post-race activities.  Please contact Cali DeBella, Special Events Coordinator at cdebella@frankfortparks.org or call (815) 469-9400.
Sponsored by: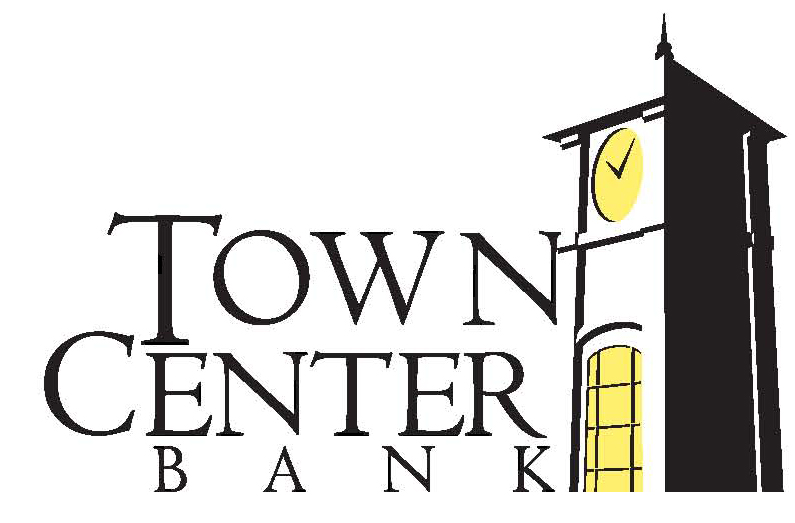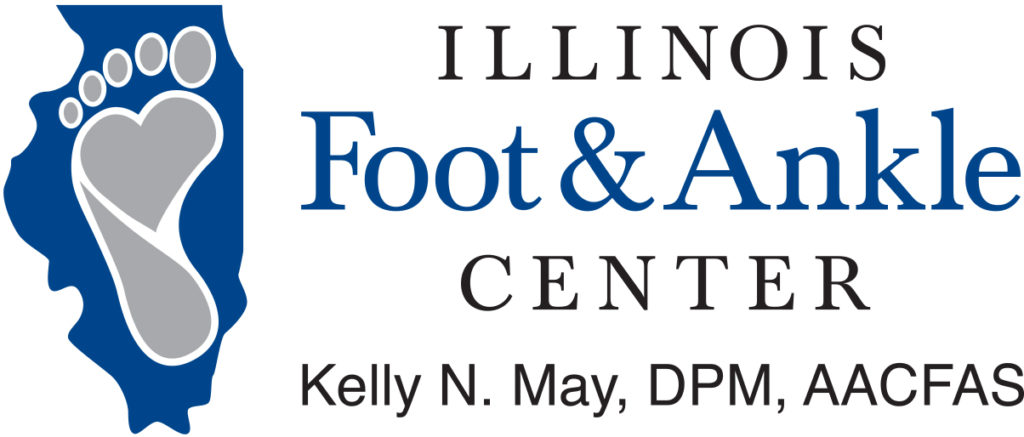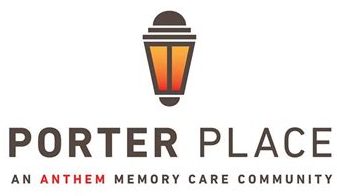 ---
Judy Herder Memorial Pumptrack Dedication and Strider Cup
Thursday, June 27
5:30 – 7:00 pm
Indian Boundary Park, Nebraska St. & Luther Lane  
All Ages
FREE
Please join the Frankfort Park District and Operation Playground Foundation as we celebrate the Judy Herder Pumptrack Dedication. The celebration will include time trial races for striders, bikes, scooters, and skateboards on the new pumptrack. Striders will be provided by FnA Bicycles. There will also be a bicycle safety and obstacle course. Frankfort Police Department will be present to provide bike safety information.
---
4th of July Celebration
Thursday, July 4
5:00 – 9:00 pm
Main Park * 200 S. Locust Street
$10 Wristbands Include: Unlimited access to inflatables, kids carnival games, face painting, balloon artist, DJ dance party
Sponsored by: Town Center Bank, Kiwanis Club of Frankfort, Corona Realty Group, Oriental Trading Company

Five Guys Named Moe: 7:30 – 9:00 pm (sponsored by:  Kiwanis Club of Frankfort)
DJ Dance Party (5:15 – 7:15 pm)
Rainbow the Clown (6:00 – 8:00 pm)
Giant Inflatables
Kids Carnival Games
Face Painting
Concessions
Fireworks at Dusk
The spectacular fireworks display is sponsored by:

Frankfort Park District
Village of Frankfort
Frankfort Chamber of Commerce
Frankfort Firefighters Foundation
Frankfort Firefighters Local 4338
Volunteers Wanted: The Frankfort Park District is looking for volunteers to help at our annual 4th of July Celebration.  Volunteers will help supervise kid's carnival games and inflatables.  Please email Cali DeBella at cdebella@frankfortparks.org if you are interested.
---
26th Annual Holiday Craft & Vendor Show
Saturday, November 9, 2019
9:00 am – 3:00 pm
Founders Community Center: 140 Oak Street, Frankfort, IL 60423
Returning Crafters Registration Until August 15, 2019
Open Registration Begins August 16, 2019
Click here to download the 26th Annual Holiday Craft & Vendor Show Application
---
2019 Volunteer Opportunities:
Please click HERE to download a listing of our WINTER/SPRING 2019 Volunteer Opportunities.
Click on the Event name to Sign-up Online for Volunteer Opportunities:
Frankfort On Pointe Dance Recital
Celebrate Earth Day
Mother/Son Bowling Night
Short Run on a Long Day