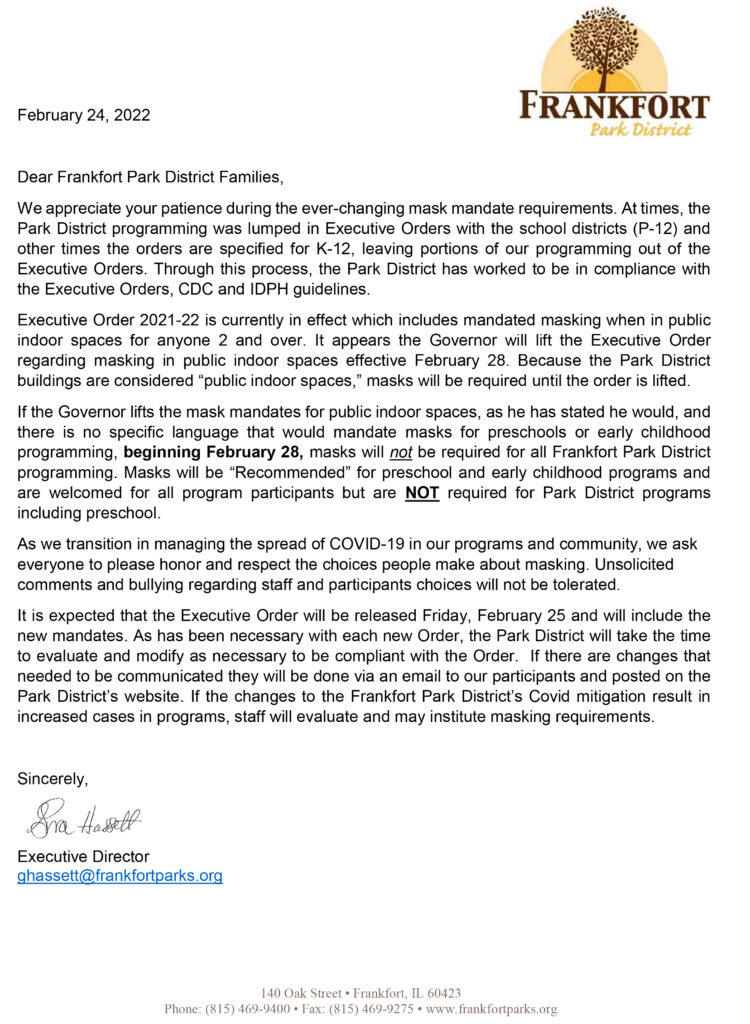 ---
---
Please refer to the Covid-19 Interim Exclusion Guidance – Decision Tree for Symptomatic Individuals in Pre-K, K-12 Schools and Day Care Programs.
---
COVID Update 11-10-21 – All Sports Guidelines
Athletes must wear a mask regardless of vaccination status.

Click Here to view the latest All Sports Guidelines set by IDPH & DCEO.
---
Masks Required Again Inside Frankfort Park District Facilities Starting Monday, August 9
Effective Monday, August 9: Consistent with Illinois Department of Public Health (IDPH) and Centers for Disease Control and Prevention (CDC) guidance, the Frankfort Park  District will require all employees and those visiting our facilities for any reason to wear a mask regardless of vaccination status.
Currently, Will County has been categorized as "HIGH" in transmission levels. In an effort to slow the spread of COVID-19 and prevent moving into higher risk zones and tighter restrictions, the Park District is requiring masks based on CDC guidelines recommending mask usage indoors.
We also ask that those in attendance at outdoor events be respectful of those around them and practice physical distancing.
We appreciate your patience and understanding these challenging times.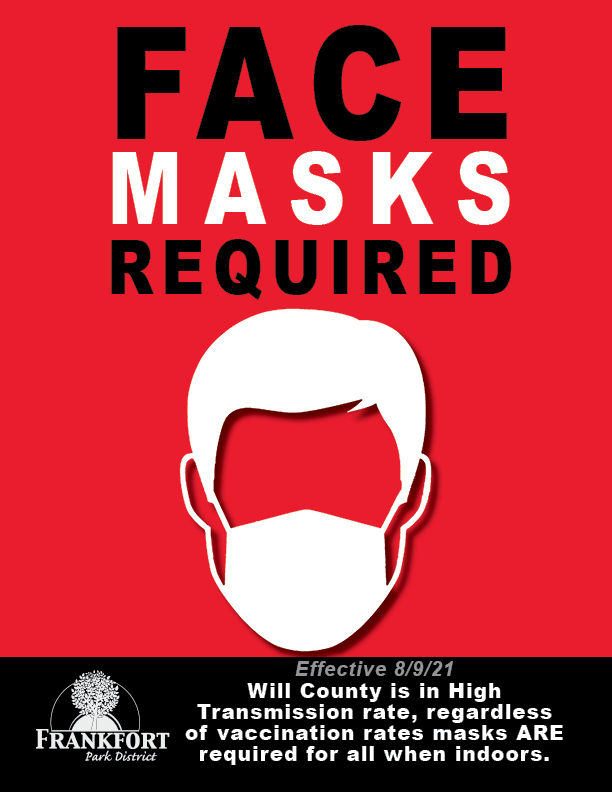 Due to the uptick in COVID cases, PDRMA has issued an update to the masking guidelines.
Will County substantial/high transmission area.
We encourage masks indoors for all but it is only a recommendation.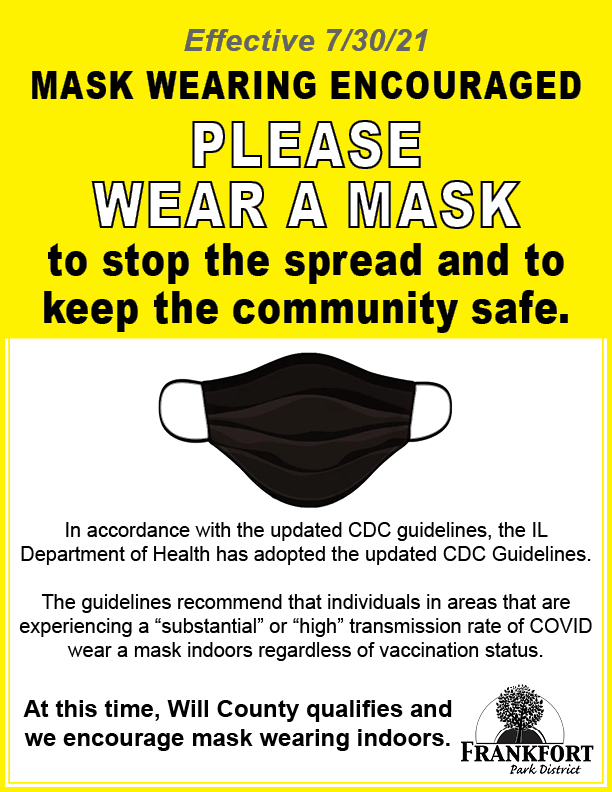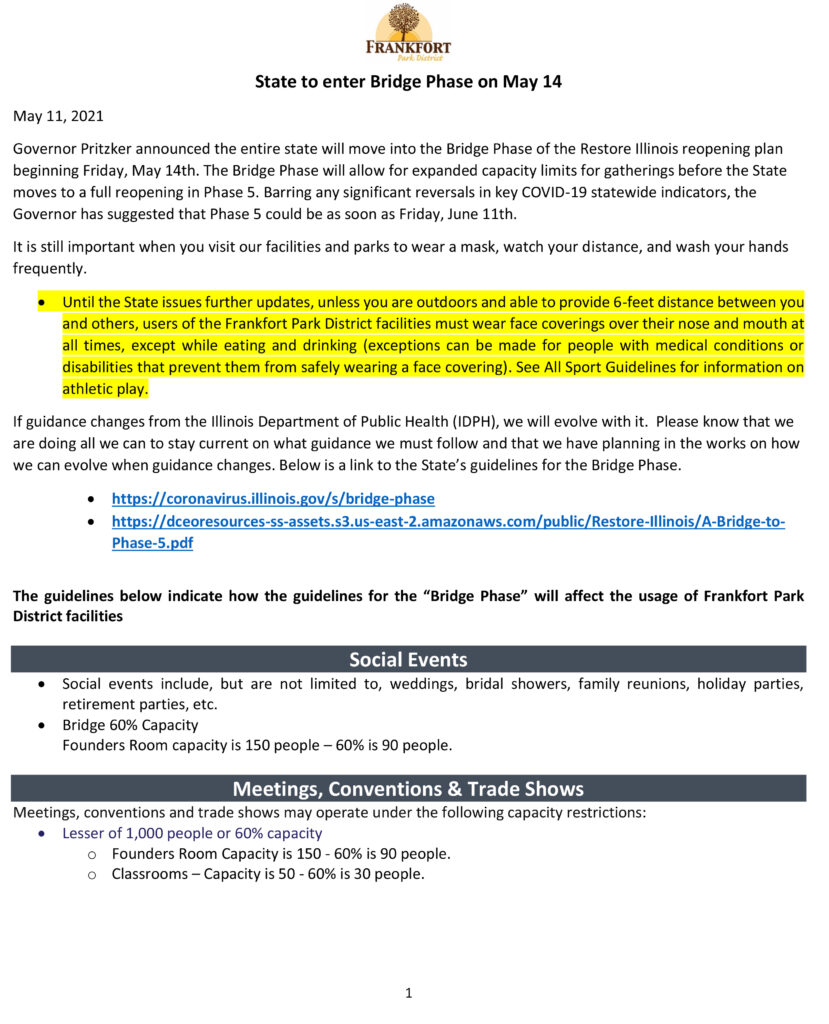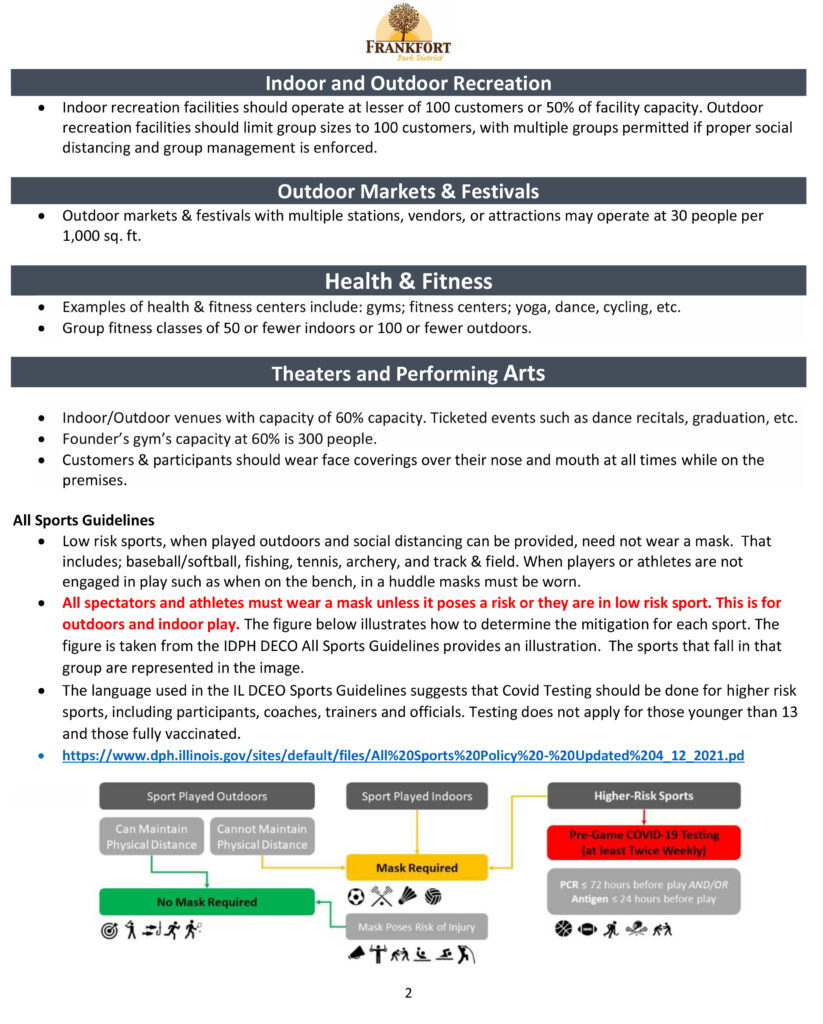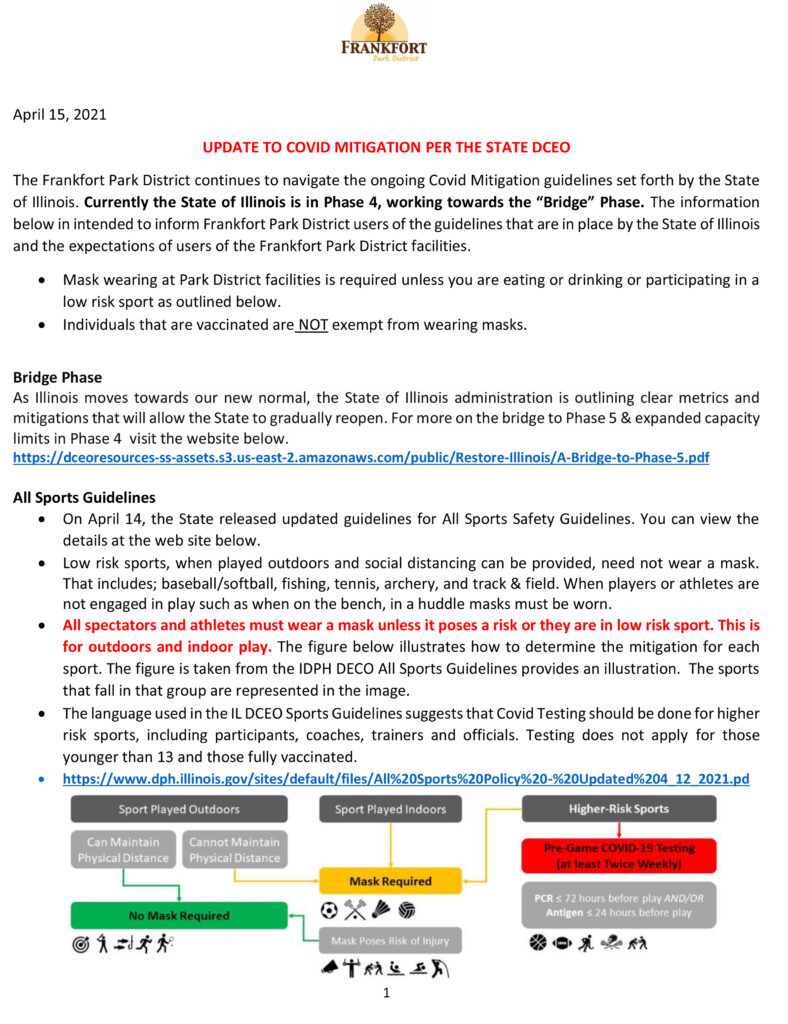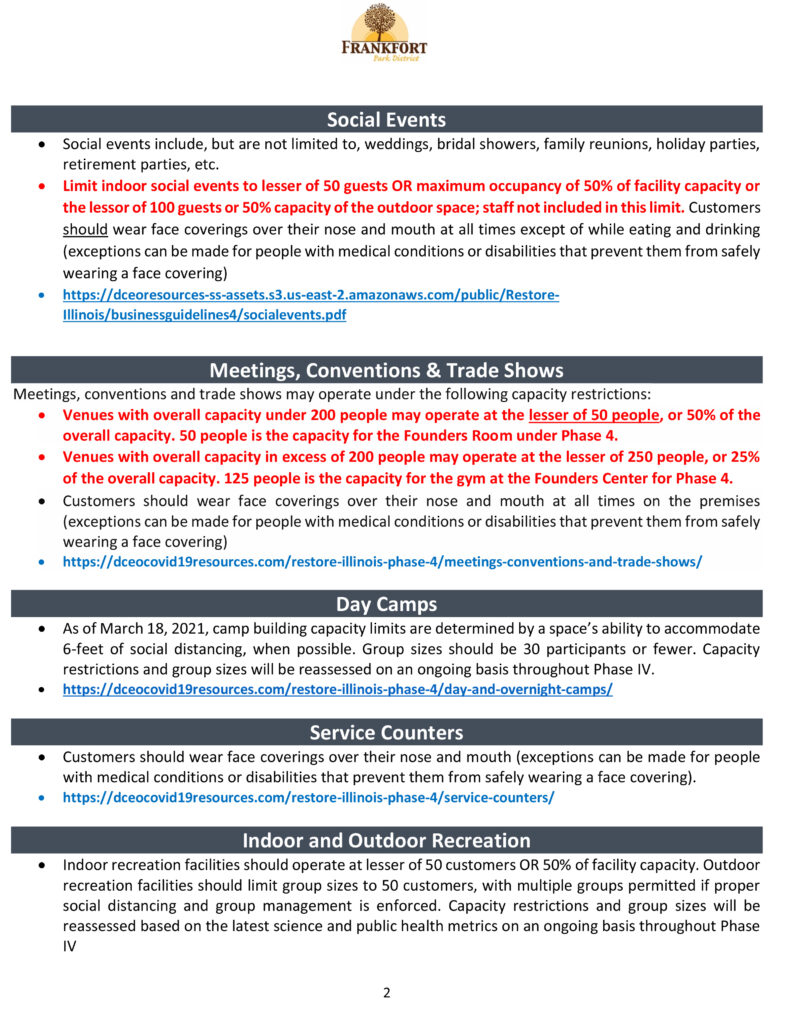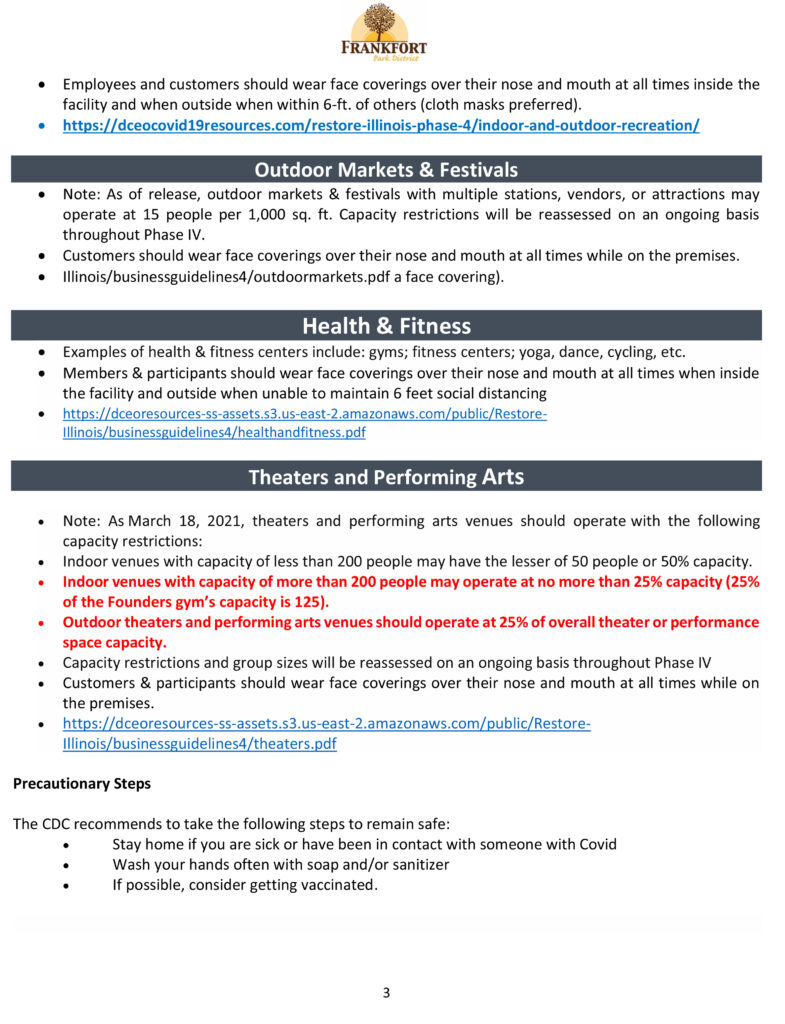 Restore Illinois – Phase 4 Guidelines for Reopening: https://dceocovid19resources.com/restore-illinois/restore-illinois-phase-4/
A full list of sports can be found on the DPH website: https://www.dph.illinois.gov/covid19/community-guidance/sports-safety-guidance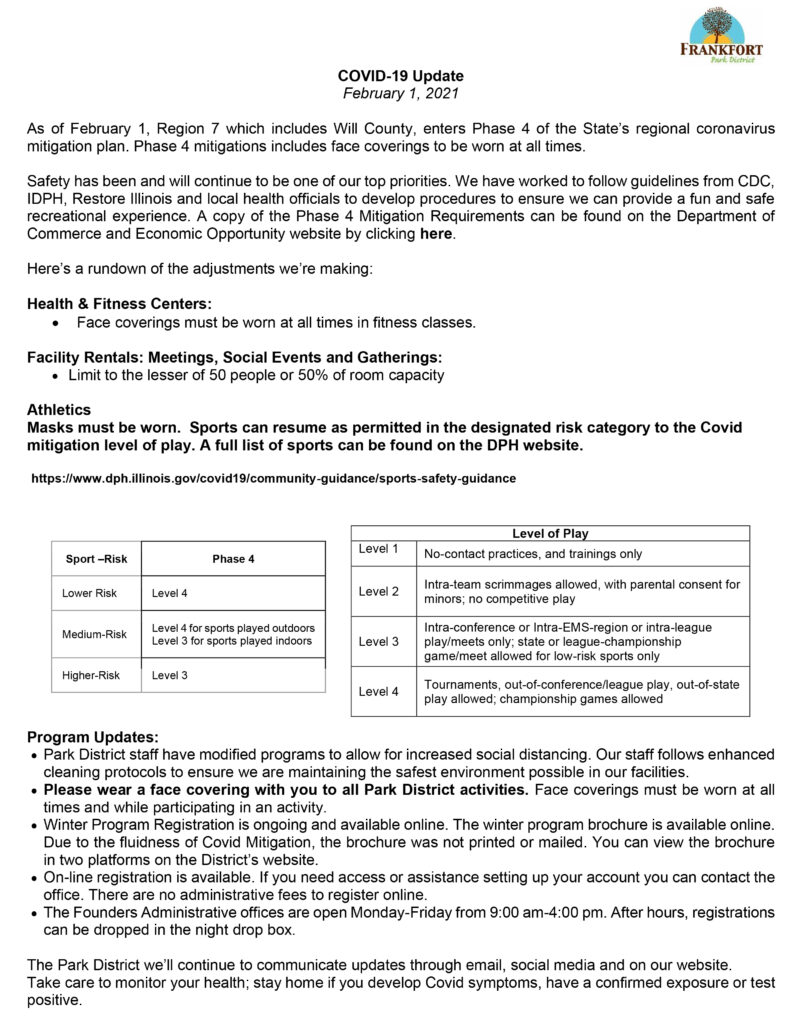 ---
---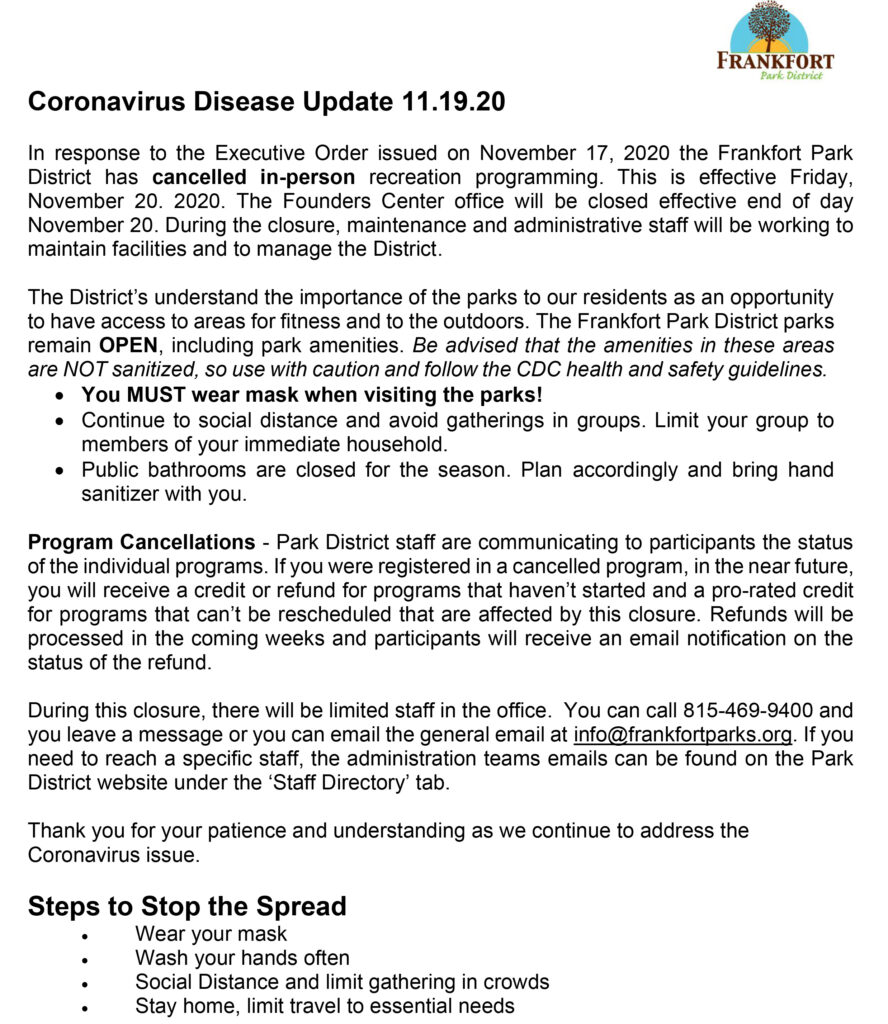 ---
---
---

---